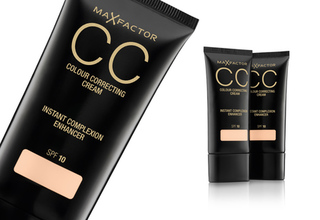 Colour Correcting Cream
Introducing the original cc cream from Max Factor - a clever "does it all" formula that combines the benefits of flawless coverage with added skincare ingredients that moisturise and smooth the look of your skin.
Lightweight formula gives natural coverage and a flawless finish.
This intense multi-tasker corrects colour imperfections.
The formula, with glycerine, hydrates skin leaving it feeling moisturised.
Combined skincare ingredients work together to brighten complexion and give smoother-looking skin.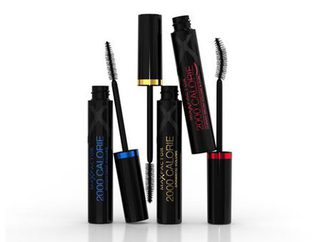 2000 Calorie Mascara
Elegance is timeless.
For over two decades, this classic mascara has been
a make-up artist's favourite.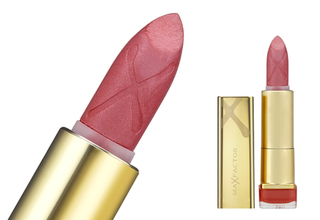 New Colour Elixir Lipstick
Colour Elixir Lipstick gives you smooth, soft lips with gorgeous colour.
A blend of 60% emollients, conditioners and antioxidants including vitamie E.
Instant fabulous colour.
Actively moisturises for smoother, fuller lips (vs bare lips).